WORDS BY SARAH MAC LTD: PROFESSIONALLY CRAFTED WORDS FOR BUSINESS
24 Year's Experience in Crafting Marketing-Led Copy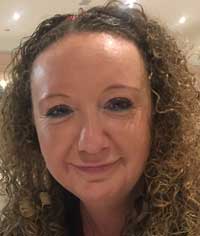 Hi, I'm Sarah Mac. As a copy writer, I've been crafting copy for an array of business types and industries since 1993 and have been running my own copy writing business full time since 2007. I'm delighted to have retained to this day a large number of the clients that joined me back then which include businesses within the regulated sectors and a number of design agencies as well as a variety of smaller companies and retailers.
Your copy and tone of voice, whether part of your website or blog, social posts, your printed literature or internal documents, is incredibly important. If it doesn't engage your audience, communicate your values and endorse your brand, you'll be missing that essential competitive edge.
It's something I can help you with. I'm currently updating this website - at last I hear my clients cry - so please bear with me whilst I fit the revamp in with my important client work.
In the meantime, if there's a copy writing project I can help you with, please feel free to get in touch so we can chat it through. I look forward to hearing from you.